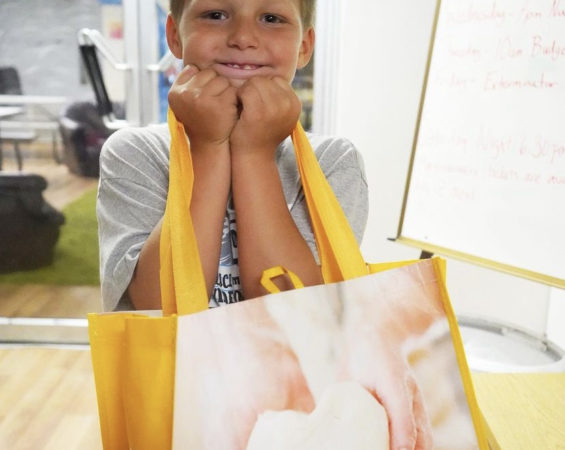 Want to help a community member in need?
---
Every day, our team members walk alongside clients who have varying needs. By donating items, your generosity is meeting the essential needs of our neighbors who are in need of additional support as they navigate a challenging time.
If you have any questions, feel free to email our Development Team.
How to donate:
---
Use the drop-down list below to see our wish lists, organized by program.
In addition to the items below, the following gift cards are also welcomed to cover essential expenses such as gas and groceries: Turkey Hill, Sheetz, Giant, Target, Walmart, and CVS
To donate items, there are two options:
Give through our AmazonSmile Wish List. It's simple – Browse the wish list and select the item(s) you wish to donate. Note that priority items are marked "High" priority. Once you check out, the items will be delivered to our offices; OR
If you prefer to drop off the items at our office, email our Development Team to schedule a drop-off time.
Priority Needs  
Towel sets (bath, hand, and washcloth)

Hot/cold cereal
Granola bars/snack bars/crackers
Canned pasta like Spaghetti O's/Stew/Chef Boyardee
Canned fruit/fruit cups
Bottles of juice/sports drinks
Peanut butter and jelly
Microwavable Mac n Cheese
Ramen Noodles
Silverware
Full-size sheet sets
Bath towels
Hand towels
Dishes – plates, bowls, coffee mugs
Walmart/Weis/Sheetz/Amazon gift cards
Shower curtain liners with reinforced holes
Toilet brush with holder/plunger
umbrellas
Immediate Needs *do not have to be new:
Sleeping bags – subzero*, up to -25 degrees (or $30 for us to purchase sleeping bags at a reduced price)

Long john's – all sizes, up to 4X

 

 

Jackets

Blankets

Warm clothes – sweatpants, warm overalls, socks, gloves, hats, etc.

Boots/warm shoes
 Other non-weather related items: 
Backpacks 

Gallon-sized Zip Lock bags

Phone chargers

Any travel size hygiene products
Feminine products
Packs of water bottles
Adult diapers for men and women
Toothpaste*
Deodorant (men & women)*
Wipes*
Soap*
Hand sanitizer*
Shampoo*
Conditioner*
Tissue packs*
Socks
Compact umbrellas
Tote bags
*travel size
Single sheet sets
Towels
Wash clothes
Single/double comforters and/or blankets
Mops
Paper towels
Pots and pans
Silverwear
Toilet Paper
Toothpaste
Shampoo
Cleaning products (ex: Pin Sol)
Other Needs:
Alarm clocks
All- purpose cleaner
Brooms
Diapers (all sizes)
Dish soap
Dish towels
Dust spray
Glass cleaner
Hand soap
Magic Erasers
Mesh Laundry Bags
Cleaning supplies (ex. Pin Sol, All Purpose Cleaner, Mops, Brooms, and Sponges)
Hygiene items
Toilet Paper
Paper Towels
Towels
Wash Cloths
Sheets
Pillows
Blankets
Gift Cards for Walmart or Giant