Meet Corinne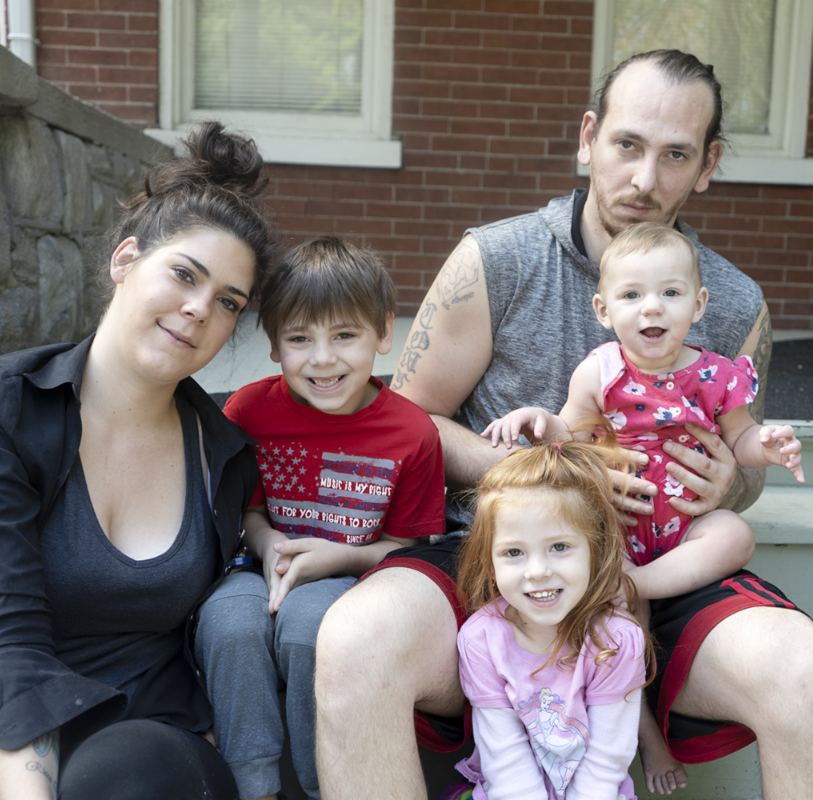 In 2018, Corinne and her family were living in an apartment that was owned by a family friend. Their friend had asked them if they could pay ahead. Trusting a person they knew, and being in a good financial position, they paid four months' rent, totaling around $6,000, which included all of their utilities. They quickly realized that something was wrong when their power went out.
What they didn't know was that their 'friend' wasn't paying the utilities or mortgage, and the home they were renting was foreclosed on. To make their situation more difficult, Corinne's grandfather had just passed away. She recounts, "I brought his suit to the funeral home and when I got back, people were standing outside telling us the house sold. My grandfather was one of my biggest supports. It's been really hard without him. Then my cousin overdosed a couple weeks later." She lost another grandmother around that time as well.
With Corinne being six-months pregnant, they scrambled to find housing for their family of five, soon to be six. Corinne remembers, "The night I had my baby, we realized that we didn't have a place where we could all stay together. We got divided up for a while, staying with different family members." It wasn't a good situation for their family.
Corinne ended up staying at the Women's Winter Shelter at St. Mary's Catholic Church with her baby and older daughter. From there, their whole family moved into another shelter. It was difficult because they weren't able to be together as a family. "Taking care of four kids by myself in one room, hearing them crying for their dad was really hard. The kids hated being separated. I heard that at TLC, you could be together as a family."
Going through all the necessary processes, Corinne received a call that there was a place for their family at TLC. When they first arrived, Corinne recalls "So many people were welcoming; they took the time to talk. They really made you as comfortable as they could."
During their stay at TLC, both Corinne and her fiancée tackled their challenges head on. Her fiancée got a good job working for UPS. Corinne also began working in a restaurant at a retirement community. In only being in her position for a few weeks, she was promoted to manager.
One thing that stuck with Corinne and her fiancée was the community that is at TLC. They not only had relationships with the staff and volunteers, but also with other participants. With similar past experiences, they would understand, support, and uplift each other as they were all journeying toward permanent housing and financial stability.
Having moved out of TLC, living in their apartment in Lancaster, Corinne and her fiancée have big plans for their future. With Corinne's job, there is a tuition reimbursement program. Corinne explains, "I want to go back to school … In the past, I wanted to be a teacher, but I've also thought of social work because [of] this whole experience." They also plan to buy a home in the next few years.