Meet Jasmine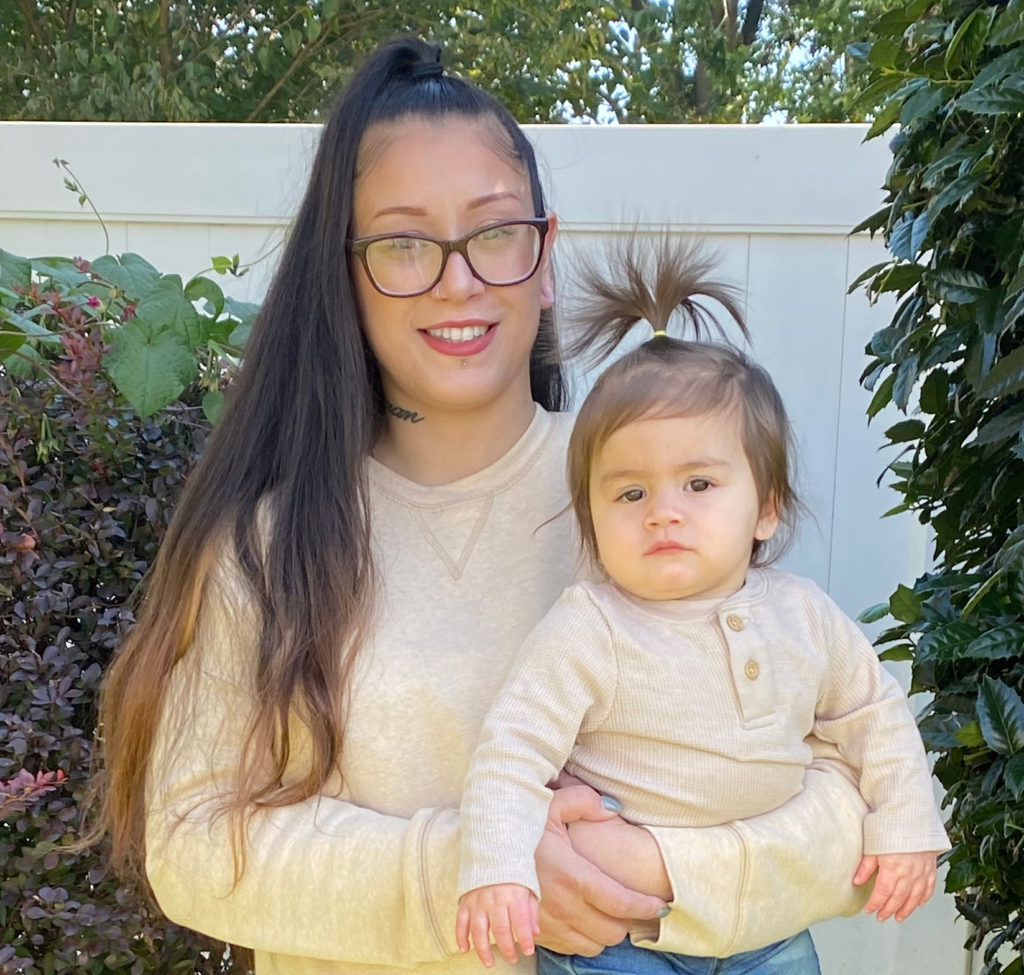 Jasmine, a Beth Shalom participant, shared that she too has an overwhelming sense of gratitude for the blessings and opportunities that she now has.
Today, Jasmine is especially thankful for the support that she has received over the past few months which has allowed her to make significant strides toward a better life.
As a mother taking care of her now 9-month-old daughter, she has been working on getting her driver's license, paying back fines, working on her debt, getting a car, and is also enrolling in Tec Centro to become a medical assistant. And she is motivated to put in the hard work to be reunited with her seven-year-old son.
Reflecting on her experience so far, Jasmine shares, "I'm grateful for Lisa (Beth Shalom's Resident Assistant) who provides so much guidance and hope because she too was a participant in the program. She shares simple things, informing me of free events happening in the city or inviting my daughter and I to sit outside with her and her son to enjoy the playset and conversation. Daily, I feel support and encouragement to forge ahead."
"And I know Tenfold has many workshops that I could benefit from as well. I want to provide my kids a stable, permanent house, and most importantly I want to be present."
With a heart full of gratitude, Jasmine is creating a better life for her family. And that is possible because your support provides her with a safe space to start over.