Cooking for the Family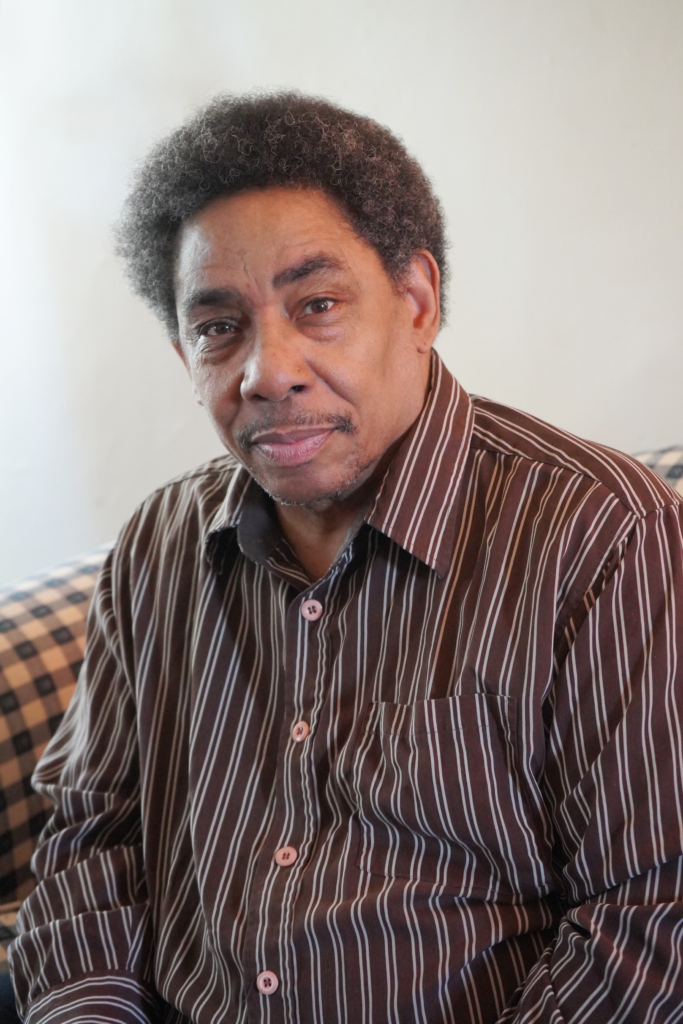 Marion is a deeply spiritual man, a veteran, an artist, a caterer, a person full of care and compassion for others, and he recently was a resident at TLC, Tenfold's 52-room shelter.  "While finishing up his Masters of Divinity degree, he realized that he soon wouldn't have a place to stay. "I am 64 years old. I just graduated with my Mdiv while I was at TLC."
During his stay at TLC while he was overcoming his housing challenges, he also saw it as an opportunity to connect, create community, and support his peers as they all were working on improving their lives. "I am a people person. One of my passions is food. If you feed people, you can bring them to the table. At the table you can talk about anything to uplift them, to fight injustice, to become their brother's keeper. You prepare a meal, sit them down, listen to them, find out their true need, and be able to offer them a way to achieve those things on their own.
"I got involved in the culture there [TLC]. I started cooking for the family (that is what Marion calls the resident community at TLC). We had a good time. We had cook-offs, following the protocols. "I started doing a breakfast and dinner. It didn't matter what was going on in the world. There is someone that loves you. As long as you wake up in the morning, you can get through this. It was going to be all right."
And as Marion was pouring himself into the other residents at TLC, the staff were uplifting him. He recounts, "The case managers were really great to me. They gave me an assignment. I got it done, and we moved on to the next. They treat what they do like a ministry. I had such a rapport with the whole front desk staff. They never turned me away if I needed to talk."And despite being at TLC in the middle of the Covid-19 pandemic, in a few months Marion was able to finish his graduate degree, care for and support others at TLC, and secure permanent housing for himself. He is the perfect example of the richness, kindness, quality, uniqueness, and value of each and every person who has called TLC home.