Meet Ryan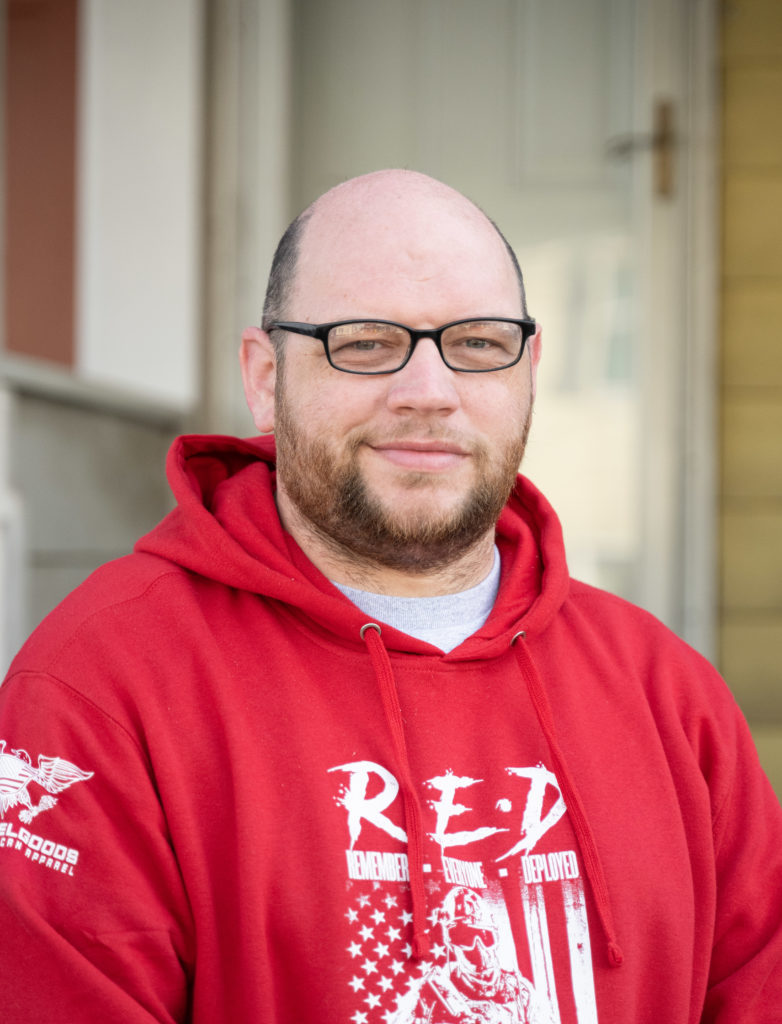 Ryan is a veteran who served eight years in the Army. He has a ten-year-old daughter, Rylee, and a four-year-old son, Greysen. Growing up in the southern end of Lancaster County, Ryan was not familiar with TLC, home to Veterans' Victory House. In 2013, he was referred to TLC through the VA (Veterans Affairs) when he needed a place to call home.
Soon after, Ryan and his family were accepted into the program. Going into a place he knew very little about was unsettling, but the prospect of his family experiencing homelessness was even more so. What reassured him was knowing while he was driving cross-country as a trucker, "My family had a place to stay. [That] was invaluable to me."
Reflecting on their stay at TLC, he notes, "It was hard to be living out of plastic, not having your oven, using only a cookpot or microwave to cook. These hardships motivated me to take advantage of the opportunities provided at TLC for counseling, to learn of the community resources available such as supportive services, and to work on building savings with a goal to move out and move forward with our lives."
Today, Ryan is renting a place in Columbia. This past fall he ran and was elected to serve on their School Board. "I'm very happy and actively involved in giving back to my community."
In addition, Ryan was elected to serve on the Lancaster-Lebanon IU13 Board of Directors. He also volunteers with the Zion Hill Cemetery and is a representative of the Republican Committee in Columbia Borough. Looking toward potential political aspirations, he is considering serving on the Columbia Borough Council, or maybe even becoming mayor one day.
Recognizing the importance of paying it forward and letting others know they are not forgotten, Ryan recently purchased and dropped off meals from Mission BBQ for the veterans staying at TLC.