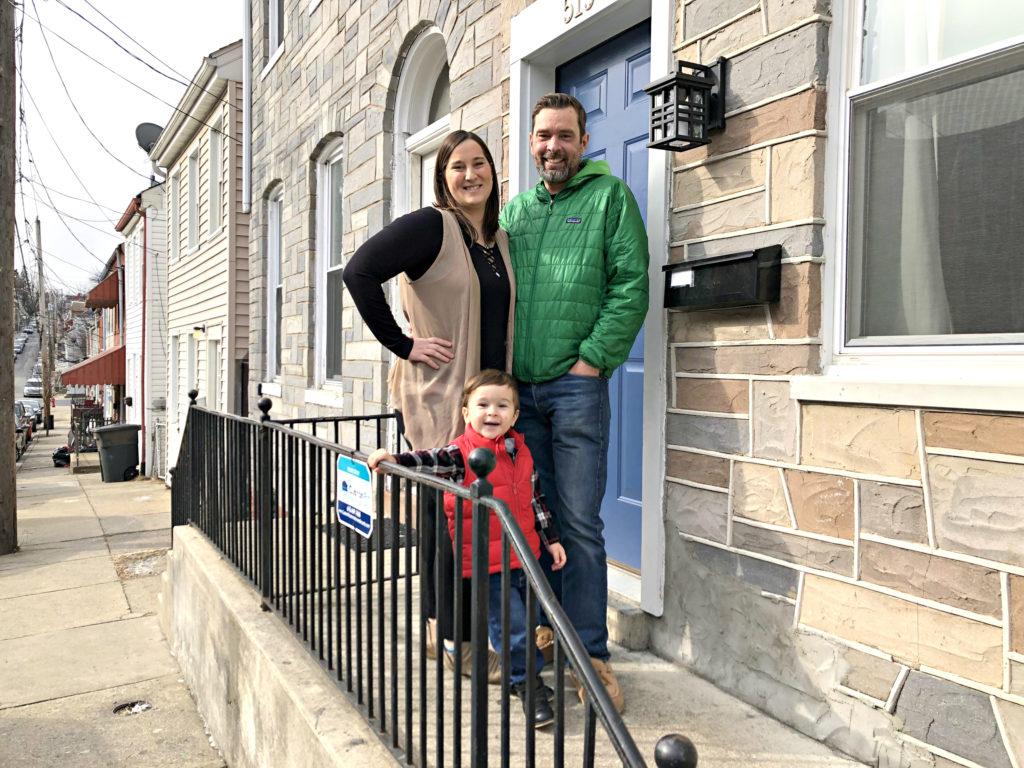 Jenna Graeff and Matthew Byrne were looking for a safe and affordable home for themselves and their son Noah. A place that they could call home for their family. They turned to the Lancaster Housing Opportunity Partnership for help with the dream of home ownership.
"We took the course in December of 2016 and closed on our home in November 2018. We were able to take the information we needed from the First Time Home Buyers Course and make a plan over that two years to get our finances in order. We knew how the process would work and what to expect when it came time to purchase a home!
Jenna and Matthew choose the SoWe neighborhood for their first home, it is a community they can be involved with and connected to in their Lancaster City life.
"We took a walk around the neighborhood one day and were able to see all of the progress and work being done in the area. We also felt a strong sense of community and talked to different neighbors who said they loved living here. We think the history of the neighborhood is pretty cool, too, and most of my family members have a story to tell of this area "back in the day."
– Jenna Graeff, LHOP First Time Home Buyer