Pride Month creates a space for LGBTQIA+ voices to be heard. During this time, I've had the opportunity to join my Tenfold teammates in attending a variety of Pride events. This gives us a way to connect with our LGBTQIA+ community, share guidance and resources to address their housing needs, and listen to understand more ways we can empower them with resources to overcome barriers to equitable housing in the future.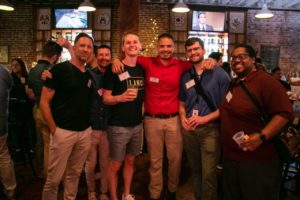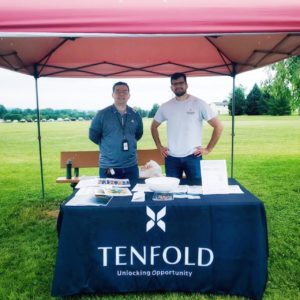 Last year, the United States Department of Housing and Urban Development (HUD) released this Memo, in response to President Biden's Executive Order, to help set standards for all Fair Housing complaints, providing further protection for members of the LGBTQIA+ community. This Memo extends the protected class of Sex under the Fair Housing Act to include Sexual Orientation and Gender Identity. While this was a significant step, we know this was only the beginning to ensure practices align with this guidance. If you're interested in learning more about the most recent developments in anti-discrimination legislation in Central PA, join us for the LGBTQIA+ Rights in Fair Housing session on June 28 from 12:00 to 1:30 p.m. Register here
Together, we can continue to advance Fair Housing rights and spark the power in ALL people to open doors to equitable housing.